Thursday, March 29, 2012
Ogun State Police Command has uncovered a shrine which allegedly belongs to ritualists and fraudsters in Ewualase Village, Ogijo, behind NNPC Mosinmi depot, in Sagamu Local Government Area of the state. The new Commissioner of Police in the state, Mr. Ikemefunna Okoye, who conducted newsmen and his men round the shrine for on the-spot assessment yesterday said the discovery was made on Monday. According him, the Ogijo Divisional Headquarters through high level intelligence gathering learnt about the shrine, the operations of the suspected ritualists and went into action. He said: "I gave them directives and they swung action that eventually led to the arrest of two people at the shrine. For now all we can say is that they are using this place for either rituals or to defraud people or both". Okoye assured that the Command would do thorough investigations on the activities of the suspects, adding that the two suspects arrested would be charged to court after completion of the investigations. In a related development, the Command yesterday arrested an armed robber as well as recovered a snatched vehicle.
Posted by

Aghogho Bernard
at 7:09 AM
No comments:


Wednesday, March 28, 2012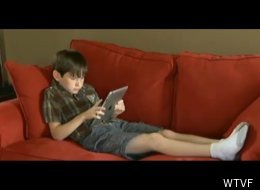 A burglar allegedly responsible for multiple break-ins was outsmarted last week by an 8-year-old boy.
Third-grader Landon Crabtree used a tracking device application he'd downloaded to find an iPad and other possessions recently stolen from his family's home in Manchester, Tenn.
He activated the app from a computer in his house and it revealed that the pilfered iPad was at a nearby motel, the Tennessean reported.
Crabtree told his dad, who called the police. Within the hour Coffee County Sheriff's deputies called to say they'd arrested a suspect, according to the Associated Press.
"You don't mess with our family," said Landon, who wants to be an FBI agent when he grows up, according to WTVF.
Police arrested John Docherty, who they said had used the Ambassador Inn Motel to stash a trove of items stolen during a string of recent burglaries in central Tennessee.
The charges against Docherty widened when a detective in nearby Franklin County saw him on television and recognized that he matched the sketch of a wanted thief there.
Posted by

Aghogho Bernard
at 8:40 AM
No comments:


Posted by

Aghogho Bernard
at 5:23 AM
No comments:


Hi everybody. Cara Santa Maria here. Perhaps you're one of the eight million Americans who claim to have had a near-death experience. Did you see a bright white light at the end of a tunnel? Maybe you floated above yourself in an out-of-body experience. Overwhelmingly, people who've had so-called near-death symptoms report a calmness, lack of fear, and feeling of being one with the universe.

A relatively simple explanation of the near-death experience requires little scientific reasoning and absolutely no measurable evidence. If someone is on death's door and then suddenly pulled back into the realm of the living, perhaps he or she glimpsed into the moments prior to the soul leaving the body and joining the great cosmic consciousness beyond. This ghost-in-the-shell hypothesis, if you could call it that, is ubiquitous and seems to satisfy the imaginations of the public at large. In fact, 71% of Americans believe in the persistence of the soul after death. And in 1907, Massachusetts physician Duncan MacDougall claims to have measured the mass of the soul as it exited the body upon its passing--21 grams, to be exact.

Granted, nobody has ever managed to reproduce MacDougall's findings, and there exists not a single shred of physical evidence as to the existence of the, lets face it, fundamentally unmeasurable soul. So, scientists have set out to find an evidence-based explanation for near-death phenomena.

First of all, I think it's interesting to note that the vast majority of near-death survivors never actually report having a near-death experience. And in one study, around half of the people who reported one were not actually in danger of dying. What's clear is that when the brain undergoes severe trauma, like reduced oxygen flow, blood pressure drops, or sharp increases in blood carbon dioxide levels, interesting things start to happen psychologically.

First, a white light at the end of a tunnel, as David Hovda, of the UCLA Brain Injury Research Center explains, is the only thing we can really expect a person to see as they get closer and closer to death. For efficiency's sake, the brain tends to function only in areas needed for basic survival, like the hindbrain, which includes the pons and medulla. Given that the rest of the higher brain regions are essentially shut down, if visual areas like the superior colliculus or occipital cortex are suddenly activated, no higher-level processing can exist, and a bright light is all we would be able to see.

And in 2005, researchers in Switzerland found that the so-called out-of-body experience so commonly reported in near-death cases can be induced by stimulating the temporo-parietal junction on the right side of the brain. This research offers compelling evidence that disruption of the very brain region thought to be responsible for sensory integration and the so-called sixth sense of proprioception--or understanding where your body is in space--could produce a sensation like we're floating above our own bodies. And anyone who has abused the drugs ketamine or dextromethorphan understands what a dissociative anesthetic can do. These drugs act on NMDA receptors in the brain and can produce a sensation that you're detached from your own body or even from the world. Knowing that out-of-body experiences can be induced both during neurosurgery and recreational drug use provides clues that such experiences likely have a neurological basis.

And in my opinion, one of the most fascinating, yet highly controversial explanations of near-death phenomena comes from Dr. Rick Strassman, who, in the 1990s, proposed that dimethyltryptamine, or DMT, is actually found within the human brain and released in large quantities from the pineal gland during death's approach (and perhaps during birth, as well). DMT is a naturally occurring psychedelic, and it's been dubbed the spirit molecule for its intense psychotropic properties. So, if Strassman's research pans out, it could be the case that the near-death experience is little more than a really good trip.

What do you think? You can reach out me on Twitter, Facebook, or leave your comments right here on The Huffington Post. Come on, talk nerdy to me!

See all Talk Nerdy to Me posts.
Like Cara Santa Maria on Facebook.
Follow Cara Santa Maria on Twitter.
Posted by

Aghogho Bernard
at 4:33 AM
No comments: This May 29, 1912 photograph on display at the Molly Brown Museum shows Mrs. J.J. "Molly" Brown presenting a trophy cup award to Capt. Arthur Henry Rostron for his service in the rescue of the passengers on Titanic that sunk April 15, 1912. (AP Photo/Molly Brown Museum)
DENVER — Thousands of miles from the ocean, a museum tells the story of a woman made famous by the Titanic. No, her name was not Rose, and a movie about her life, "The Unsinkable Molly Brown," starring Debbie Reynolds as a plucky lifeboat survivor, was a hit decades before Kate Winslet's doomed romance in "Titanic."
Molly Brown was a real person, but the movie created a myth that the museum, located in Brown's Denver home, attempts to dispel.
Born in 1867 to Irish immigrants in Hannibal, Mo., Brown struck it rich, with her husband, from a Colorado gold mine years before she boarded the Titanic, and in later years, she fought for women's suffrage and labor rights.
No one called her Molly during her lifetime – her name was Margaret – and biographer Kristen Iversen, author of "Molly Brown: Unraveling the Myth," writes that there's no proof she ever referred to herself as "unsinkable." The nickname seems to have originated with a Denver gossip columnist who may have been mad that Brown gave her account of the Titanic disaster to a newspaper in Newport, R.I., where she also spent time. Iversen says two books written in the 1930s created the image of Brown as a gun-packing, wisecracking former saloon girl, accounts that became the basis of the Broadway play and later the 1964 musical starring Reynolds. Molly Brown also appears in James Cameron's "Titanic," portrayed by Kathy Bates.
Brown eventually separated from her husband and, unlike on screen, they never reunited. That gave her the freedom to indulge in travel, and in 1912, she headed to Egypt with John Jacob Astor and his wife. She cut the trip short to visit her ailing grandson back in the U.S., and set sail on the Titanic from France, where the ship made one stop to pick up passengers and provisions.
Brown wrote that she was watching from a deck after the Titanic hit the iceberg and was thrown into lifeboat No. 6. She rowed all night with its mostly female crew until the rescue ship Carpathia arrived.
Before the disaster, Brown was well known in the Mile High City for her charity and social reform work, such as fundraising to build Immaculate Conception Cathedral and mountain camps for poor children and orphans. After the sinking, she gained fame for raising money from rich Titanic survivors to help poorer passengers, making sure they had a place to go when they got to New York.
In 1914, she was called on to help ease tensions after 20 people, including women and children, died when the National Guard opened fire on striking coal miners and set fire to a tent colony in Ludlow, an operation owned by John D. Rockefeller. Brown also helped with relief efforts during World War I and ran for the U.S. Senate in 1914, six years before women could vote nationally.
The museum, a few blocks from the state Capitol, is offering Titanic-themed tours this year and some recent visitors sang songs from the musical on the front porch as they waited to begin. At the end, they were surprised to learn that Brown, despite having just an eighth-grade education, spoke several languages – which came in handy with the Titanic's international collection of passengers – and had planned to take another trip on the Titanic, in part to take advantage of its well-stocked library.
Some of her own books are included in the museum's library, which like the rest of the home is lit by dim 15-watt bulbs like the ones she used. Upstairs, there's a copy of Brown's Titanic insurance claim, recording the loss of items including 14 hats, "street furs" and a $20,000 necklace. There are no Titanic items in the stone Victorian – which was saved from demolition in 1970 – thought there is a binnacle, a nonmagnetic stand that held navigational instruments, from the Titanic's sister ship, the Olympic.
Brown followed her brother to the mining town of Leadville, Colo., when she was 18 and got a job in a dry goods store. After marrying mining engineer J.J. Brown, she moved out of town to be closer to the mines during the winter.
Janet Kalstrom, a retired banking project manager who has been the museum's Brown impersonator for six years, said that the five-mile trip is a rough 45 minutes by four-wheel drive today and may hold some clues to Brown's toughness.
"Adventure ran in her blood so the strength and courage came from just plugging away," she said.
Brown died in 1932 in New York City while pursuing another lifelong passion – acting.
To mark the Titanic anniversary, the museum is hosting a six-course meal, like first-class ship passengers might have had, on April 14 at Denver's historic Oxford Hotel. Brown's great-granddaughter, Muffet Laurie Brown – the daughter of the baby grandchild Brown was rushing home to see – will attend the benefit gala. In August, the museum plans a more affordable Steerage Class Shindig, featuring beer and an Irish band.
___
If You Go...
MOLLY BROWN HOUSE MUSEUM: 1340 Pennsylvania St., Denver; or 303-832-4092. Regular tours last 45 minutes and are offered every 30 minutes, Tuesday-Saturday, 10 a.m.-3:30 p.m.; Sundays, noon-3:30 p.m. Adults, $8, children 6-12, $4. Special Titanic-themed tours are available by advance reservation (adults, $10, children 6-12, $6). http://www.mollybrown.org
Posted by

Aghogho Bernard
at 4:24 AM
No comments:


Any job can be stressful, but some carry an especially heavy toll on mental health. These 10 jobs could be a bad match for people prone to depression.
About 7 percent of American workers experience episodes of depression each year. Having the wrong job can be bad for your emotional health in general, but the wrong job can be a major contributing factor to depression. Stressful jobs, jobs with low pay, and jobs that don't get much respect from the public are among the those with the highest rates of depressed workers. And while any job can contribute depression if it is not the right job for you, the following 10 careers are particularly challenging.
Caregiving: High Depression Risk
If you take care of sick people at home or at work, you are at higher risk for depression. According to the 2007 National Survey on Drug Use and Health (NSDUH), which ranked 21 occupations by rate of major depressive episodes among full-time employees aged 18 to 64, 10.8 percent of workers in personal care suffer depression — the worst of any field. Full-time caregiving is demanding and emotionally draining. If you are a caregiver at a nursing home, you're probably not very well paid. If you are a caregiver at home, in all likelihood you're not paid at all. Studies show that depression is the most common emotional health problem among caregivers.
Food Service: Low Pay and High Demands
Rude and demanding customers, low pay, and unsympathetic bosses are among the reasons the emotional of many food workers is in peril. According to the National Survey on Drug Use and Health (NSDUH), food preparers and food servers come in second on a list of jobs with increased risk of depression. The NSDUH found that more than 10 percent of full-time workers in these careers experienced a major depressive episode.
Social Work: Tough on Emotional Health
A career in social work can be very rewarding, but it's also very stressful. Social workers deal regularly with the emotional health of others. Working with broken families and abused children requires emotional fortitude and can be very challenging on one's own mental health. The NSDUH report found that people who work in community and social services have major depression rates of 9.6 percent.
Healthcare: Risk of Depression and Suicide
Doctors, nurses and healthcare technicians may make relatively good salaries, but they tend to work long hours and under often stressful conditions, jeopardizing their emotional health. Medical careers may seem glamorous, especially on TV dramas, but these jobs are not for everyone. The NSDUH report found that healthcare practitioners and technicians have depression rates similar to social workers. Studies over many years have shown that suicide rates are higher among doctors than in the general population.
The Arts: Solitary and Unpredictable
It's not that being creative is bad for your emotional health — in fact the creative professions can be deeply satisfying. However, these careers often come with unpredictable income and many hours spent alone and under-appreciated, all of which can make you unhappy at work. Best-selling authors, big-name entertainers, and famous painters are actually the exceptions, not the rule. The NSDUH study grouped together careers in arts, design, entertainment, sports and media, and came up with a depression risk of 9.1 percent for these stressful jobs.
Teaching: Rewarding Yet Stressful
Teaching could be the toughest job you'll ever love. It's another profession that's often listed as one of the most satisfying occupations, and yet 8.7 percent of educators reported major depression symptoms in the NSDUH study. Teachers have to deal with low starting pay, stressed parents, misbehaving kids, and demanding administrators, all of which are potential threats to emotional health.
Office Work: Unpredictable and Dull
Working in an office and collaborating with colleagues can be fun. But for many, an office job can be a dull, dead-end career that wears away at emotional health. Office politics, high demands, and lack of control are some of the reasons office jobs come in at No. 7 in the NSDUH report, with a depression risk of 8.1 percent. Recent rocky economic times have made office work even more stressful, with many office workers wondering how long they'll still have a job, health insurance, and a future with their company.
Maintenance Worker: Hard Working Conditions
The vital workers who fix our plumbing, mow our lawns, and get our machines up and running are people we obviously can't live without. But workers in this sector are often hired at very low wages. What's more they often are the ones outside working in bad weather when we are inside keeping warm (or cool) and dry. Taken together, these factors could certainly have a negative impact on emotional health. And, according to the NSDUH report, risk of depression among maintenance workers is 7.3 percent — slightly higher than that of the average wage earner
Accounting, Financial Advice: Long Hours and High Stress
Accountants and financial advisors spend their careers taking care of other people's money. If you love working with numbers, this could be a good career for you. But being liable for someone else's fortune can certainly be tough on your emotional health. Studies of accountants show their emotional health is stressed by long hours, tough demands and fears of making mistakes; they report major depression symptoms at a rate of 6.7 percent.
Sales: Tough in a Down Economy
With a rate of 6.7 percent in the NSDUH study, people who work in sales rank alongside those in financial services on the depression scale. The recent economic climate could be hard on anyone's emotional health, but exceedingly so when your career depends on getting people to spend money. If you are risk-averse or not skilled at dealing with people, this career choice could be a downer for you. On the other hand, like all the careers mentioned, sales also can be a great career as long as you have the right tools and disposition.
The Happiest Professions: Architect, Engineer, Surveyor
Wondering which occupational group has the lowest percentage of depressed workers? That would be architects, engineers, and surveyors.
And on a final note, statistically speaking, when it comes to depression, anyone with a job is better off than the unemployed — among whom about 13 percent were found to be depressed
Posted by

Aghogho Bernard
at 3:52 AM
No comments:


An alarming 25 percent of people with diabetes are unaware that they have the disease — just one reason why the fourth Tuesday of every March is dedicated to raising diabetes awareness.


Are you worried about your chances of developing type 2 diabetes? If you're not, you should be.

Diabetes Risk Factors

That's because the numbers are staggering: Nearly 26 million Americans have diabetes, and another 79 million are considered prediabetic and at high risk of developing the condition. Yet perhaps the most frightening statistic of all is that one in four people with diabetes isn't even aware that he or she has the disease, because the symptoms may be mild to non-existent. And over time, untreated diabetes can cause big health problems — from heart disease to nerve damage to blindness.

But there's an easy way to find out if you're at risk of type 2 diabetes. The fourth Tuesday of every March (that's tomorrow!) is the American Diabetes Association's Diabetes Alert Day, focused on raising awareness of this disease through a simple online test.

Unlike type 1 diabetes, which is usually first diagnosed in children and teens, type 2 diabetes is more common in those over age 40 (although the numbers of kids with type 2 has also gone up in recent years). Other factors that influence diabetes risk include family history, ethnic background, being obese or overweight, having a history of gestational diabetes (diabetes that develops during pregnancy), or inactivity.

The ADA's Diabetes Risk Test can't diagnose type 2 diabetes or prediabetes — for that, you'll need to visit your doctor. But learning about your diabetes risk can give you the incentive you need to get started on the road to a healthier lifestyle, and in the process cut your chances of getting the disease.

Want more proof? A September 2011 study in Annals of Internal Medicine, which reviewed data from more than 200,000 adults, found the five most important lifestyle factors for preventing type 2 diabetes were eating a healthy diet, keeping body mass index (BMI) below 25, not smoking, getting at least 20 minutes of aerobic exercise a week, and drinking in moderation. And while doing any one of these was shown to reduce diabetes risk, the researchers concluded that accomplishing all five can cut risk by a whopping 80 percent.

To take the Diabetes Risk Test, visit the ADA's Facebook page or Web site beginning tomorrow, or call 1-800-DIABETES (1-800-342-2383). You'll be helping to raise funds for a good cause: For each test taken until April 27, 2012, the company Boar's Head has pledged to donate $5 to the association. And your responses could just turn out to be a life-saver for you or someone you know.

Follow @DiabetesFacts for the latest diabetes news and information from the editors of @EverydayHealth.
Posted by

Aghogho Bernard
at 3:51 AM
No comments:


MONDAY, March 26, 2012 (HealthDay News) — Here's a sweet surprise for chocoholics: A new study finds that people who eat chocolate regularly are somewhat skinnier than folks who don't indulge their sweet tooth.

The findings don't prove that chowing down on chocolate will melt off your excess pounds. It's possible that another factor is responsible for the modest difference in body mass, or it might be a statistical fluke.

But for now, study lead author Dr. Beatrice Golomb said the findings "reduce any possible guilt that might come with chocolate consumption." Golomb, an associate professor at the University of California, San Diego, said she hopes to better understand what's going on through future research.

As foods go, chocolate is a hard one to figure out. It includes antioxidants, substances that counteract damaging agents in the body. And consumption of chocolate has been linked in other studies to a variety of positive health effects from lower blood pressure to better cholesterol levels. On the other hand, chocolate can come with plenty of calories and fat.

In the new study, Golomb and colleagues reviewed food questionnaires filled out by nearly 1,000 people who were asked how often they ate chocolate. Their average age was 57, and 68 percent were men.

The researchers then tried to find any connections between chocolate consumption and the body mass index (BMI) of the participants. BMI is a calculation based on height and weight that is used to determine underweight, overweight and obesity in adults.

Participants' average BMI was 28 — overweight but not obese. On average, they ate chocolate twice a week and exercised between three and four times a week.

The study found that those who ate chocolate the most often had lower BMIs than the others, even when the researchers adjusted their statistics so they wouldn't be thrown off by factors such as age, gender, education and fruit and vegetable consumption.

For the typical person, the difference between frequently eating or infrequently eating chocolate could account for a 5- to 7-pound difference, Golomb said.

The findings "certainly weren't explained by the chocolate eaters eating fewer calories. They ate more calories and didn't exercise any more," she said.

It's not clear, however, what kinds of chocolate the participants ate, although most would probably have interpreted the question as asking about candy, Golomb said. Milk chocolate is fattier than dark chocolate.

Golomb cautioned that the study does not say that chocolate consumption will help people lose weight.

"It is not a siren call to go out and eat 20 pounds of chocolate a day," she said.

However, the study suggests that diet composition may influence the body's metabolic processes, and therefore BMI, she said.

So why would chocolate fanciers be thinner than others? Dr. Daniela Jakubowicz, a professor at Tel Aviv University in Israel who has studied chocolate, said previous research has shown that diets that force people to avoid sweets actually make them more drawn to them. In her own research, she found that people were actually better able to tolerate a diet when they ate chocolate.

Golomb said that, ideally, future research will randomly assign some people to eat chocolate and others to avoid it. But that may be a challenge, especially if some participants refuse to go without it.

"We have a few pesky details to iron out," she said.

The study, funded by the U.S. National Institutes of Health, was published online March 26 in Archives of Internal Medicine.
Posted by

Aghogho Bernard
at 3:48 AM
No comments: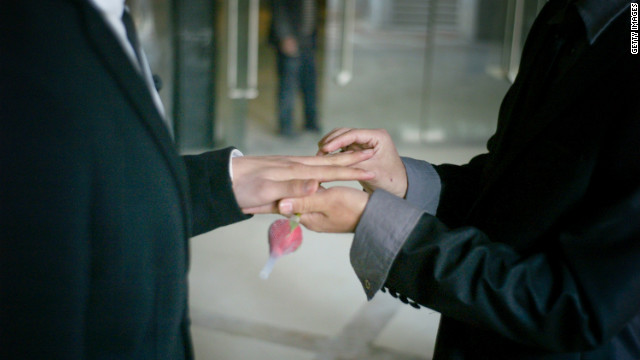 (CNN) -- A national group opposed to same-sex marriage aimed to fight it by driving "a wedge between gays and blacks" and identifying "glamorous" Latino artists and athletes to advocate traditional marriage, according to newly released confidential memos.
The strategies were among several pursued by the National Organization for Marriage (NOM), which has actively campaigned against same-sex marriage efforts.
The Human Rights Campaign, a gay rights organization, said it obtained the documents, part of a civil action in Maine, on Monday and published them on its website.
"This court-ordered disclosure shows NOM fighting a losing battle with strategy and tactics that are racially and ethnically divisive, filled with false political calculations, and out of touch with the majority of fair-minded Americans," Human Rights Campaign said in a statement.
Most of the memos were written in 2009. The president of NOM did not dispute the authenticity of the memos, saying in an online statement, "Gay marriage is not a civil right."
Changing Trump's mind on gay marriage Md. gov. signs same-sex marriage bill Giuliani on Santorum, gay marriage
The memos highlight several efforts to fight same-sex marriage initiatives, which NOM contended were backed by the "pro-gay Obama agenda."
"The Latino vote in America is a key swing vote, and will be so even more so in the future because of demographic growth," one NOM memo states. "Will the process of assimilation to the dominant Anglo culture lead Hispanics to abandon traditional family values? We can interrupt this process of assimilation by making support for marriage a key badge of Latino identity."
Plans included Spanish language radio and TV ads, pamphlets and YouTube videos.
NOM also targeted what it termed "Democratic power bosses" it claimed were inclined to put the interests of gay rights groups "over the values of African-Americans."
"The strategic goal of this project is to drive a wedge between gays and blacks -- two key Democratic constituencies," another memo states. "Find, equip, energize and connect African-American spokespeople for marriage; develop a media campaign around their objections to gay marriage as a civil right; provoke the gay marriage base into responding by denouncing these spokesmen and women as bigots. No politician wants to take up and push an issue that splits the base of the party."
NOM argued "gay marriage is the tip of the spear, the weapon that will be and is being used to marginalize and repress Christianity and the Church."
The organization said Tuesday it was proud of its "strong record" on minority partnerships.
Brian Brown, president of NOM, touted the group's work with prominent African-American and Hispanic leaders.
"Gay marriage advocates have attempted to portray same-sex marriage as a civil right, but the voices of these and many other leaders have provided powerful witness that this claim is patently false," Brown said in a statement. "Gay marriage is not a civil right, and we will continue to point this out in written materials such as those released in Maine. We proudly bring together people of different races, creeds and colors to fight for our most fundamental institution: marriage."
NOM has been instrumental in the campaign to stop same-sex marriage laws, including Maine.
Lawmakers there in early 2009 approved a measure legalizing such marriages, but voters in the state later that year passed a referendum to overturn the new law.
An effort is currently under way to put a similar measure on the ballot this coming November. A coalition on Tuesday launched Mainers United for Marriage, which wants Maine to become the first state to win marriage for same-sex couples through a ballot measure.
The release of NOM documents follows the successful 2009 efforts to overturn Maine's same-sex marriage law.
The court case came about after the Maine Ethics Commission opened an investigation based on a fund-raising complaint from Fred Karger of Californians Against Hate. He alleged financial backers of Stand for Marriage Maine were concealing their identities. NOM was a major contributor to Stand for Marriage Maine, a political action committee, documents showed.
NOM, which refused to disclose the names of donors, eventually filed a lawsuit. It claims the commission had limited authority to investigate.
Freedom to Marry, which supports same-sex marriage, blasted NOM's tactics, as outlined in memos that were submitted for depositions.
"NOM has spent years working to drive wedges within communities across the nation, all the while claiming it does not 'hate' anyone, gay or non-gay," said group President Evan Wolfson in a statement. "Now exposure of NOM's own strategy memos confirms that NOM will stop at nothing to push its agenda, pitting American against American, minority against minority, family members against family members."
Posted by

Aghogho Bernard
at 3:47 AM
No comments:


Monday, March 26, 2012
Posted by

Aghogho Bernard
at 3:06 PM
No comments: